News
UPDATE | MARCH 2018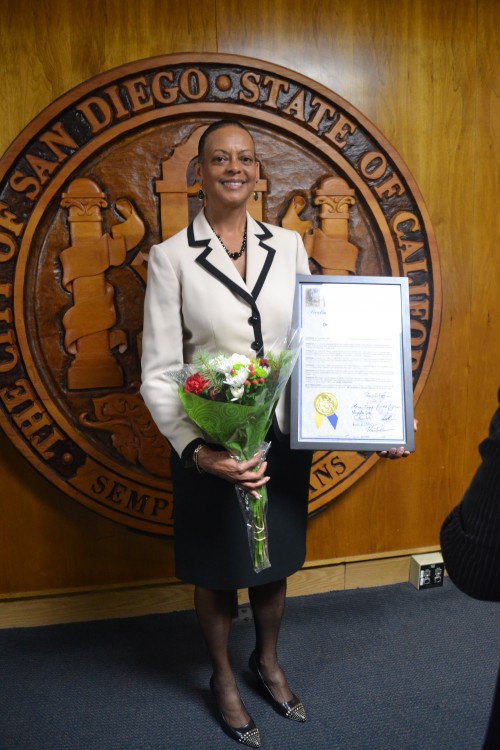 March 2018
BJG Celebrates Women's History Month
March is National Women's History month. We at the Bernard Johnson Group, Inc. recognize the many challenging roles women play within their communities, homes, and places of work. This month, we would like to formally recognize a dear friend and associate, Dr Suzanne Afflalo, for her continued commitment to fighting and preventing chronic disease within at-risk, low income communities.
Having retired from Kaiser Permanente in 2015 after a 23-year career in family medicine, Dr. Afflalo continues to serve the community, making healthcare accessible outside of the more traditional clinical setting. Partnering with Kaiser Permanente and Susan G. Komen, Dr. Afflalo leads and directs a public health event the third Wednesday of every month, offering a diverse set of free health services. 3-D Mammograms, blood sugar and diabetes checks, HIV testing, Hepatitis C testing, vaccines, dental screenings and mental health services are offered, among many others.
In Spring of 2014 Dr. Afflalo created and implemented "A Healthier Me," a 6-month program to improve participants' health and overall quality of life through sustainable lifestyle and dietary changes. Afflalo works directly with local churches and their congregants within low-income communities wherein cardiovascular disease-related deaths have historically proven to be more prevalent. Health education, nutritional advice, and group exercises are central to the program. Meanwhile blood pressure and weight are recorded upon attendance, tracking participant progress in a results oriented fashion.
BJG understands that a community can not thrive unless its members have equal access to opportunities and resources that enable individual growth and success. Identifying healthcare and education as fundamental resources crucial to the advancement of all people," Founder and CEO Bernard Johnson teamed up with Afflalo earlier this year to help "A Healthier Me" establish non-profit status. Patsy Johnson, BJG Vice President, participates in Dr. Afflalo's ongoing monthly community outreach events, a cause that has attracted other members of the BJG Family.
---
Q & A

With

Founder and CEO

Bernard Johnson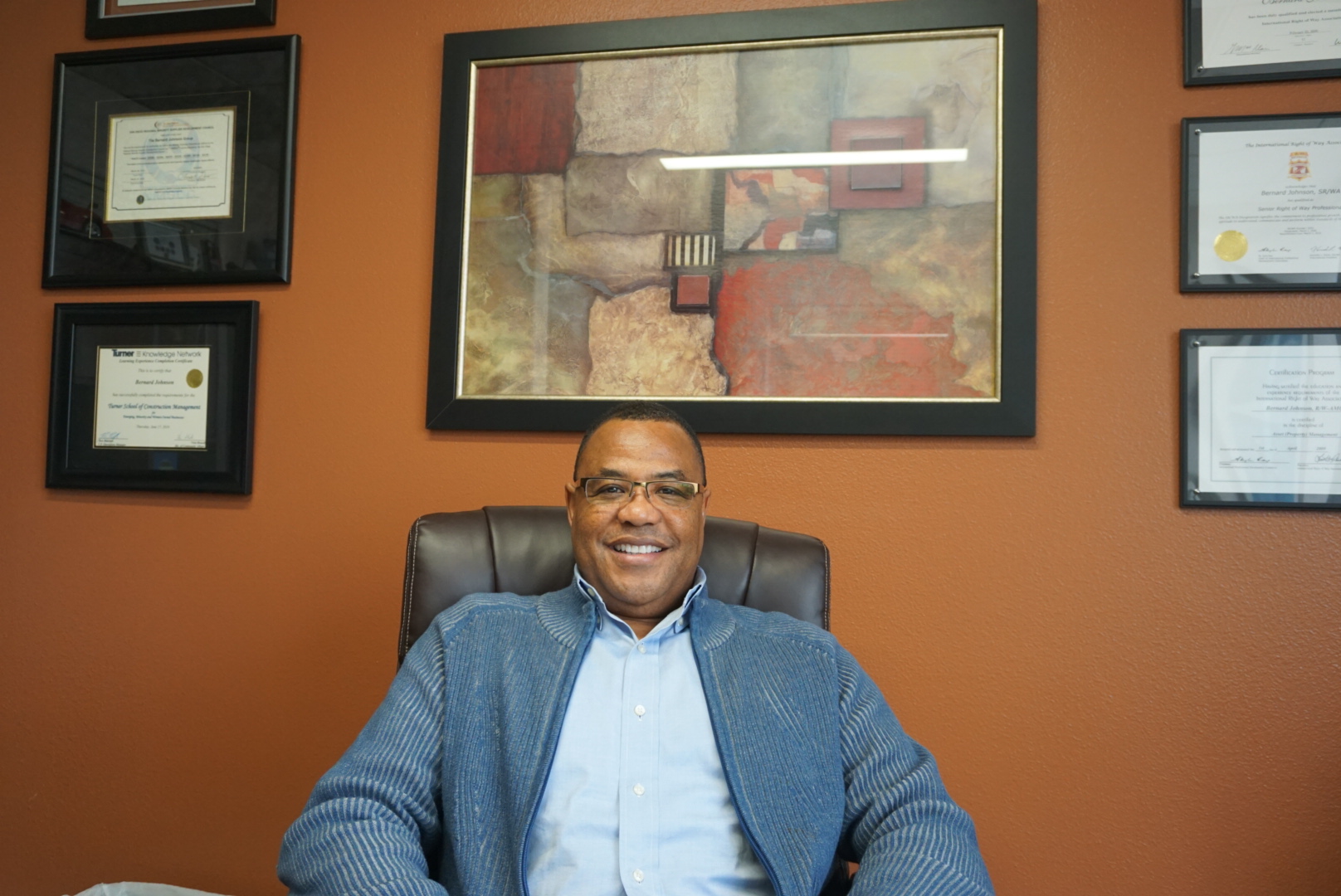 Q: Why is it so important that America invests in its infrastructure?
A: Anything that is man made requires inevitable maintenance and improvement. It is natural and expected that as time passes and cities continue to experience growth, their existing infrastructure will age and deteriorate.
Because infrastructure is the backbone of this country– and every major industry is reliant upon it–America must be willing to invest.
Q: What are some fundamental changes we should expect to see in energy, infrastructure, and transportation in CA in the next 5 to 10 years?
A: The demand for alternative forms of energy is higher than ever. As the production of biomass facilities and solar panels within the states grows to meet this demand, the US will better positioned to dominate these markets locally and globally.
Furthermore, as our society transitions towards more sustainable forms of transportation infrastructure, such as light rails, people will experience mobility without heavily relying upon roads and automobiles.
Q: How will the CA High Speed Rail affect the lives of everyday Californians?
A: With less people commuting on roads and highways, congestion in major cities will decline. We will be able to move more people, faster, and in a more reliable way.  
The California High Speed Rail will create jobs, some shorter term, but many long term. It will attract tourism throughout the state and restore the economy of the central valley by ushering in new development.
Q: Why do you think some people oppose it?
A: More obvious reasons related to costs and uncertainty regarding whether or not the rail is economically viable. Some oppose the routes that have been chosen, others harbor environmental concerns,  while many simply oppose change that they cannot control.
Q: What major Sustainable project(s) are you looking forward to seeing/working on in 2018?
A: California's long awaited WaterFix project, The Houston Bullet Train, and more high speed rail projects to come.